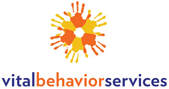 Vital Behavior Services provides Applied Behavior Analysis (ABA) consultation services to school districts, organizations, and families
The Vital Behavior Services team is a group of creative, dedicated Board Certified Behavior Analysts and Behaviorists living and working in the Hudson Valley Region of New York.  We have a passion for supporting individuals with special needs. Ours is a team of caring professionals that think on their feet, challenge one another to be life long learners, and most importantly we're attentive to the needs of students and their families.  We are a fun yet knowledgeable group, continually helping people achieve their goals.
Nicole A Weinstein, BCBA
Nicole Weinstein is a Behavior Consultant to public school districts and private families in both New York and Connecticut. She began her work with children with Special Needs when she taught in a Montessori school in Brooklyn in 2004. Subsequently, she was accepted into the New York City Teaching Fellows, a competitive program designed to place qualified teachers into high-need schools in New York's urban setting. While in the program Nicole achieved a dual Masters degree in General and Special Education for grades 1-6 from Pace University. After graduation, she completed additional coursework at Touro College to facilitate her Early Intervention provider approval through New York State's Department of Health. In 2008, Nicole fulfilled the requirements for the post-masters program in Applied Behavior Analysis through Pennsylvania State University and passed the certification exam shortly thereafter. She is an active member of the New York State Association for Behavior Analysis, ABA International, and the Association for Science in Autism Treatment. In 2009, Nicole and her husband Jason founded Vital Behavior Services, which is an agency that provides Behavior Analysis consultants to the Hudson Valley Special Needs community.